Helping Your Pet Adjust When You Return to Work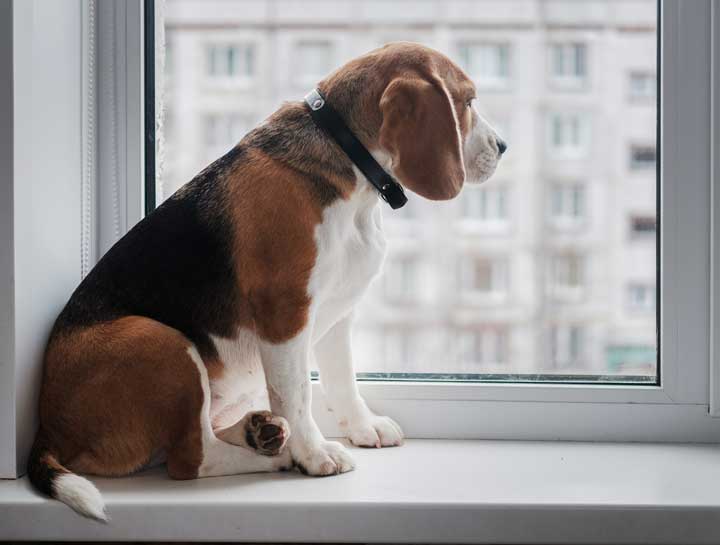 January 15, 2022
Just as staying safe and well at home during COVID-19 was a profound change for many people, pets also have experienced significant adjustments in their everyday lives. With most people compelled to stay at home and away from others, many companion animals spend more time with their families. But what will happen to your four-legged best friend now that the protective measures and restrictions are beginning to ease off?
3 Tips to Make Your Pet Comfortable With the Changes
Significant lifestyle changes are not easy for everyone, including your pet. If you're now permitted to go back to work or anticipating any change in routine, it's highly recommended to slowly transition your pet to the new schedule. Otherwise, sudden changes may trigger stress and separation anxiety. Here are some ways you can minimize unwanted behavior in your pet:
Set Up Structure. Having a consistent routine will allow your furry friend to know what to expect. The structure will give your dog or cat a sense of control in their environment, letting them feel secure. It's best to incorporate new parts of your new routine in small increments at least one month before you return to the office. Do this by waking up at what will be your new normal time, feeding your pet at the same time each day, and maintaining a consistent potty schedule. Providing your pet plenty of exercise will also help reduce stress.
Train Your Pet That Being Alone Is Okay. Begin practicing leaving your dog or cat alone. As a start, you may take quick trips to the mailbox the first few times. If your beloved pet is not showing any signs of stress or anxiety while you're gone, you can start increasing the length of time that they'll be left alone. Just stay calm and low-key when waving goodbye when you leave and saying hello upon your return.
Create a Safe Space for Your Pet. Provide an area where your pet can feel calm and relaxed. This could be a playpen for your pooch or a cat bed for your kitty. Introduce this safe place weeks before the first day that you will resume work. This way, you can help your pet to enjoy their time in their own spot while alone. When you're home, help your furry friend to settle in their cozy space. Give them a chew or interactive toy, and feed their meals there. This can help your pet associate positive feelings with staying in their safe place even when you are not there.
The first few weeks of your return to the office will probably be the hardest. But as the new normal brought about by the pandemic becomes an old routine, you both will eventually feel at ease with the changes.
Does your furry friend have a difficult time with being left alone? If your dog or cat seems to struggle with the new schedule even during your trial sessions, it's best to talk with a veterinarian. At Windermere Animal Hospital, we can discuss possible treatment options to relieve your pet from discomfort and anxiety.
Call our clinic today in Fishers, Indiana, at (317) 841-1846 to make an appointment.